Speakers
KEYNOTE SPEAKERS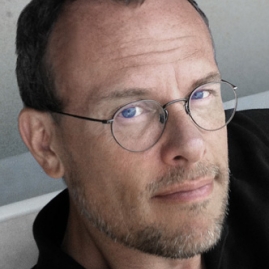 TOM ESLINGER
Worldwide Director of Digital and Social
SATCHI & SATCHI


BIODATA
Tom works across Saatchi & Saatchi's worldwide digital capability and is based in NYC. He has both a worldwide focus across network clients for integrated creative, strategy and operations and specifically on NYC-based clients. He concentrates on the creative growth of Saatchi & Saatchi's integrated and digital talent, adding talent and capabilities and forging worldwide partnerships with best-in-breed creative partners.
Immediately after graduating from the Minneapolis College of Art & Design (and completing multiple stints as an 80s-era Minneapolis ad agency intern), the North Dakota native became a senior lecturer and key creative in the establishment of one of the world's first creative-centred interactive media Degree programmes at the Wanganui School of Design in New Zealand.
He joined Saatchi & Saatchi in Wellington, New Zealand as a digital creative director where he began creating interactive and mobile ideas, launching early text participation and two-screen projects for Rugby Super12, NZ All Blacks, Telecom and NZ Dairy Foods.
In 2006, Tom partnered with The Hyperfactory in a network-wide partnership which embedded mobile creative and technical capability in five key Saatchi & Saatchi offices, creating work for Toyota, Lexus, Procter & Gamble and New Zealand Breweries.
During his tenure at Saatchi & Saatchi, Tom has also worked across social media, mobile, augmented reality and games for Toyota, Burton Snowboards, Coca-Cola, T-Mobile, Lexus, Visa, Sony Ericsson, Heineken, Novartis, adidas, Cadbury and Procter & Gamble.
He was appointed to Saatchi & Saatchi's Worldwide Creative Board in 2002 and now also runs the Hothouse for Miami Ad School interns at Saatchi & Saatchi in NYC from July 2012.
Tom is a multiple Cannes Lion winner across outdoor, cyber, media, direct and promo for web and mobile work. In 2012, Tom was the first President of the newly minted Mobile Lions, following his 2007 Presidency of the Cyber Lions. It was Tom's fourth Cannes jury appearance, also serving on the 2002 Cyber and 2006 Titanium juries.
Tom lives in a NYC with Berkeley the dog, hoards thousands of comic books, snowboards whenever there is snow around and recharges his batteries at his humble, entirely solar-powered house on Great Barrier Island, New Zealand.